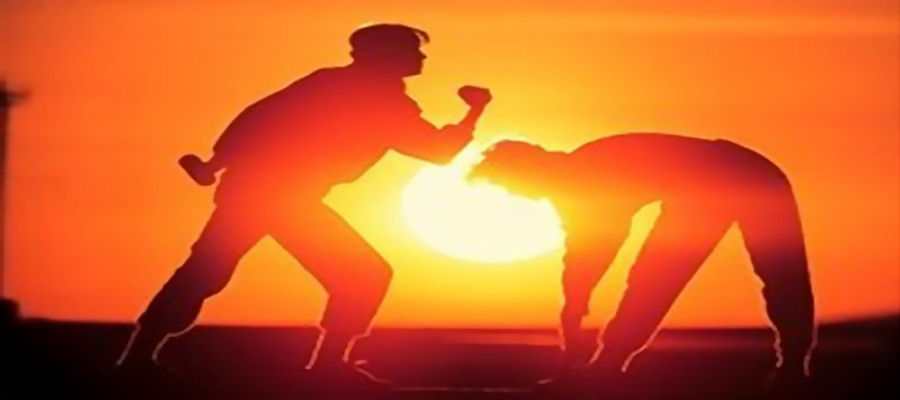 Learning to walk with Jesus each day through specific exercises
Learning to follow Jesus faithfully is a life-long process, not a one-time event. The Biblical expectation is that believers will grow and mature in their faith, and that we will participate with the Holy Spirit's work of inside-out transformation. Throughout the ages, Christians have found this process aided by the use of certain spiritual exercises that help renew our minds, establish new desires, and re-train our bodies that we may love God with all our heart, soul, mind, and strength, and love our neighbors as ourselves.
We encourage the regular use of these exercises, not as an end in themselves, but as a means to a greater end: cultivating a loving relationship with the living God through Jesus Christ by the power and presence of the Holy Spirit who dwells within us. Here are some spiritual exercises mentioned throughout the Bible which we commend to every follower of Jesus:
Bible reading and study - God's inspired word is powerful for those who take it in regularly. Read it everyday, and discuss it with others as often as possible.
Prayer - speaking AND listening to God in a daily, ongoing conversation reminds us that we depend on the Lord at all times. Use God's Word to learn to pray, and to learn to hear God speak through prayer.
Silence - pushing back against the constant noise and distraction of our culture by learning to be still and quiet reveals what's going on inside us
Solitude - Jesus often spent time away from people in quiet solitude, not to escape, but to re-focus so he could know the love of the Father, and to be filled for loving and serving others.
Secrecy - Test your motives by practicing anonymous acts of kindness and generosity in ways that do not give you human credit
Sacrifice - Give up something you value (time, money, effort, etc.) to see if your heart is free from it and able to prioritize God above all else
Frugality - Learn to trust God for your needs (not your wants), learn the joy of living simply, and break free from the claws of materialism
Fasting - Give up a meal (or technology, etc.) so you re-train your body how to feel hunger without requiring immediate satisfaction. Fasting also gives you new opportunities to pray and serve others, and it reveals what is happening in our hearts below the surface.
Service - Look around you for people in need and serve them for their good--regardless of who they are, or the inconvenience for yourself. Serve the least of these to see and understand the presence of Jesus in new ways.
Submission - Instead working to get what you want, practice humbly holding your tongue, listening, and submitting to another person's idea, plan, or actions.
Worship - In moments throughout the day, let your thankfulness move to all-out worship and praise of God, no matter where you are at the time. Confront your pride and self-sufficiency by acknowledging the all-sufficient worth and power of God.
Celebration - Take extra time to acknowledge God's faithful love and goodness by celebrating with others, even in the face of painful struggles. Learn the difference between happiness (which relies on circumstances) and joy (which relies on the character and faithfulness of God).
Fellowship - Intentionally take a friendship or new relationship deeper by getting together for coffee, a meal, or an activity with time for genuine sharing. Practice vulnerability with people who are trustworthy.
Confession - Tell God the specific sins you've committed over the last few days, and seek out individuals you have wronged to confess your sin to them.