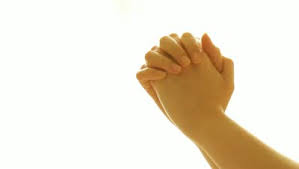 Prayer List from our most recent worship services
"I urge, then, first of all, that petitions, prayers, intercession and thanksgiving be made for everyone...This is good, and pleases God our Savior."
(1 Timothy 2:1, 3)
Each week we receive public prayer requests, praises, and testimonies. We list these here so you may pray for others to encourage them while growing in the grace of our Savior, Jesus Christ.
Praise God for the young people who graduated from Beloit High School on July 3rd!
Praise God for the Independence Day Holiday on Saturday, July 4th.
Praise God for the Claim Your Campus 2020 event that was observed in Beloit and many cities around the country on July 4th!
Praise God with Clint and Mallory Shoemaker as they have announced they are expecting a baby in September, 2020. Pray for a safe healthy pregnancy.
Praise God with Renee Mason as her Mom, Carol Scheierman, has been released to go home from MCH.
Praise God with Greg Drum as he had successful surgery and recovery.
Praise God that Parker Reling is home from the hospital and recovering okay.
Praise God with Brooke Hemmert and Tyler Heiman as their wedding will be July 10, 2020.
Praise God with Venette Davis as she shared her testimony about God's promises related to her Dad, Verlin Kolman's online funeral service and recent family gathering.
Praise God with Blaine Ducote for God's prompting to serve followed by an invitation to serve.
Praise God with Justin Rhoades as he has been sober for one month and recently got a job!
Praise God with Judy Stroup for God's encouragement to draw near to him recently.
Praise God with Jeff Slate for the church support for his Mom and Dad recently.
Pray with Richard English for BHS classmate Scott Boomer who has stage 4 cancer and will be in hospice care at home in Hays now.
Pray for the CIY Move AT July 15-17 for the volunteers and donations needed.
Pray with Connie Kopsa for her brother, Paul, who has Parkinson's disease and may not be able to work much longer.
Pray with Patty Allen for Ashton Allen as he will take a state test on July 8th for physical therapist assistant certification.
Pray for Kendra Berry as she will have medical tests in Kansas City this week.
Pray with Kendra Berry for her Mom who was diagnosed with breast cancer and is having more tests to determine what treatment will be helpful.
Pray with Deana Betts for her friend, Dayna Robson from Bennington, who has tested positive for covid-19 and for her husband, Andy, who has symptoms.
Pray with Dan Reling for his son, Dan Reling Jr., as he was deployed on July 5th for overseas military service for one year.
Pray for Rob Heller as he is home now for general health concerns.
Pray for the family of Jeff Slate's Aunt, Evelyn Hartman, as her memorial service was on July 1, 2020.
Pray for the family of Louise Sutton, as her funeral was July 3, 2020.
Pray for the family of Noah Smith as they remember his passing on his heavenly birthday on July 8, 2020.