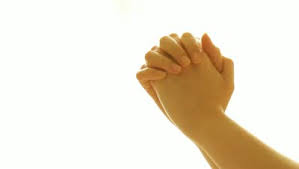 Prayer List from our most recent worship services
"I urge, then, first of all, that petitions, prayers, intercession and thanksgiving be made for everyone...This is good, and pleases God our Savior."
(1 Timothy 2:1, 3)
Each week we receive public prayer requests, praises, and testimonies. We list these here so you may pray for others to encourage them while growing in the grace of our Savior, Jesus Christ.
Praise God with Kendra Berry that her brain tumor was not as bad as they thought it might be.
Praise God with Laura and Cliff Heagy that their grandson, Teddy, had successful cochlear surgery and now they ask for prayers for his healing and recovery.
Praise God for CLASH starting January 27, 2021, and for more volunteers to help.
Praise God for the Men's Encounter in Salina January 28-30, 2021.
Praise God for the new church leaders elected to serve our church in 2021!
Pray with Sharon Keister for Wanda Keister as she recovers after wrist surgery last week.
Pray with Sharon Keister for Justin Keister as he started chemo one week on, then two off.
Pray for folks battling Covid including Nancy and Jim Slate, Lorna Jones, John Redmon, Alvera Long, Everett Mastin and Virgil English.
Pray for Lois Guipre-Simoneau as she is receiving hospice care.
Pray for Kevin Berry as he heals after needing 32 stitches in his leg after a work accident
Pray with Venette Davis for her Mom, Diane Kolman, as she recovers after a mild stroke.
Pray with Angie Johanek for her daughter's father-in-law as he is treated for Covid in a NE hospital.
Pray for Tamma Lawson as she recovers after gall bladder surgery.
Pray with Renee Mason for a lady who lost her pregnancy recently.
Pray with Howard Bates for his Mom who is in a hospital with a blood infection and e coli.
Pray with Melva McGuin for one sister who will have a biopsy soon and another sister who is having foot problems such that she cannot walk.
Pray for Blaine Ducote as he seeks medical help for a double vision problem.
Pray for Angie Johanek as she recovers from recent back and hernia surgery.
Pray for Ron Pontier as he has completed 4 rounds of chemo treatments and he will have medical tests on January 11th to evaluate the effectiveness of the treatments to guide future medical decisions.
Pray with Ellen Meyer for our country.
Pray for our country and for all the elected officials at the local, state and national level for protection and for wisdom.
Pray for the family of Linda Mealiff's Uncle John VanDyne as his funeral was January 4th.
Pray for the family of Marlene Moritz as her funeral was January 9th.
Pray for the family of Gerald Briney as he passed away last week.
Pray for the family of Berta Siegrist as her funeral will be January 11, 2021.