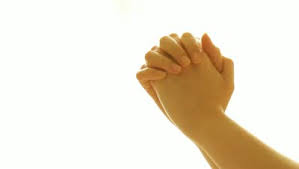 Prayer List from our most recent worship services
"I urge, then, first of all, that petitions, prayers, intercession and thanksgiving be made for everyone...This is good, and pleases God our Savior."
(1 Timothy 2:1, 3)
Each week we receive public prayer requests, praises, and testimonies. We list these here so you may pray for others to encourage them while growing in the grace of our Savior, Jesus Christ.
Praise God for the option to share worship online today with many new tools for
communication.
Praise God for the season of Lent as we prepare our hearts for Holy Week and Easter!
Praise God with Melva McGuin for the birth of a great- great- granddaughter, Kaylee Lynn,
to Dakota and Ryan Scarrow of Mankato on March 13, 2020.
Praise God with Barb Grove for her company which is allowing flexible work options.
Praise God for many examples of serving and caring that have come to pass as your
people are demonstrating being the church in a variety of ways.
Pray with Judy Stroup for her cousin, Walker Rushton, as he has been stirring after Judy's
request for "Lazarus" prayers for him.
Pray for Rob Heller as he is scheduled to go to the Mayo Clinic for medical advice.
Pray with Rachel Ducote for her Step Dad, Phil in Oregon, as he recovers after cancer
surgery.
Pray for Andrea McKanna as she recovers after surgery.
Pray for Louise Sutton as she adjusts to her move to Hilltop Assisted Living.
Pray with Venette Davis for Verlin Kolman as he is in a Kansas City hospital being treated
for double pneumonia.
Pray with Barb Grove for her daughter, Paige, as she is expecting a baby next week.
Pray for Terry Skov as he is scheduled for surgery May 5th.
Pray with Wil Hosetje for his brother, Jim, who is in hospice care in Kansas City.
Pray for Robie Smith as he recovers from shingles.
Pray for Jack Cornett as he continues chemo treatments.
Pray for Wil Hoestje's brother, Jim, as he is in hospice care in Kansas City.
Pray for John Yeary as he recovers after knee replacement surgery.
Pray for Bev Williams as she recovers in a Wichita Rehab hospital after back surgery.
Pray for Doug Betts for complete healing and recovery of medical concerns.
Pray for all those who have been challenged by this health concern crisis.
Pray for all our government leaders at the national, state and local level for wisdom.
Pray for all the emergency responders, doctors, nurses and medical staff in all they do.
Pray for all students and educators and administrators who adjusting to these changes.
Pray for many people to be moved to realize their need for God and to be saved during these trying times.
Pray for the family of Mollie Sharon Williams from Meridan, KS as her funeral was last week.